Las Vegas→Hoover Dam
9:00 AM/ 12:15 PM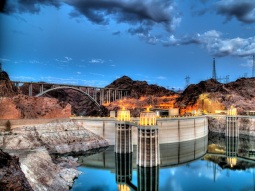 Hoover Dam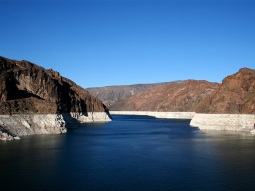 Mead Lake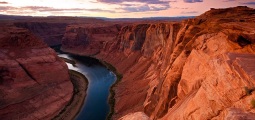 Colorado River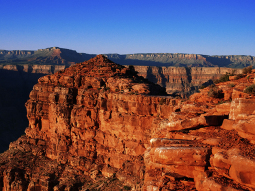 Grand Canyon West Rim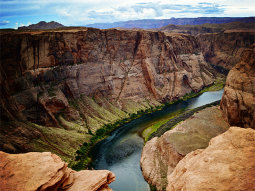 Grand Canyon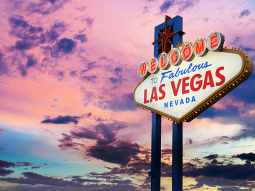 Las Vegas
[Tour Description]
Soar over the majestic Grand Canyon and enjoy an insider's tour of the Hoover Dam - a modern engineering marvel - with our Highlights Air with Hoover Dam Bus Tour. Your adventure begins with complimentary hotel pick-up and transfers to our state-of-the-art terminal. You'll check in with our desk staff and relax before boarding your touring airplane specifically designed for sightseeing. Peer out of the oversized windows for incredible viewing of the Hoover Dam and Lake Mead's sparkling waters en route to the canyon. Your flight over Grand Canyon West provides magnificent sights of landmarks including Eagle Point, Guano Point, and the mighty Colorado River below. Upon landing back at the air terminal, you'll have time to browse through our gift shop and enjoy a meal before continuing on your tour.
A motorcoach will whisk you off on the next part of your journey: a VIP guided tour of the Hoover Dam. Learn the history of this massive construction and its powerful innerworkings. You'll have enough time to explore the observation deck, and photograph dramatic views of both the Colorado River and Lake Mead - a delightful contrast to the view from the air. Transfers will be provided to return you directly to your hotel and the memories of your sightseeing adventure are yours to keep.
[Sample Itinerary]
•Tour Duration:Approximately 6-6.5 hours
•Roundtrip Flight Duration: Approximately 70 minutes
•Hotel Pick-Up :Passengers are picked up from most major Las Vegas hotels.
(Clients are picked up from most major hotels in Las Vegas approximately 1 to 1.5 hours prior to departure and brought to Boulder Terminal for check-in)
•Check-In: Upon arrival, check in at our private air tour terminal and prepare for your flight.
•Flight: Scenic route covering amazing views of Hoover Dam, Lake Mead, and Grand Canyon West
•Souvenir Shopping & Meal : Return to the terminal and browse our on-site gift shop offering a wide variety of memorabilia. Enjoy a meal before boarding a motorcoach to depart for Hoover Dam.
•Hoover Dam Interior Tour: After a short ride to the Hoover Dam, a knowledgeable guide will escort you and provide details about the history of the dam along with ample time to explore the exterior of the dam and its exhibits.
•Return Hotel Transfers: Reboard the motorcoach for transfers back to your Las Vegas hotel.