Day 3: Las Vegas → M&M'S Las Vegas&Coca-Cola Store Las Vegas&FlyOver Las Vegas (90 mins, optional for FlyOver Las Vegas) → Seven Magic Mountains (30 mins) → Barstow Outlet (120 mins) → Los Angeles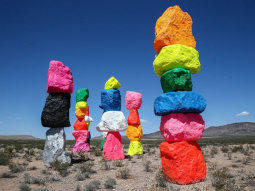 Seven Magic Mountains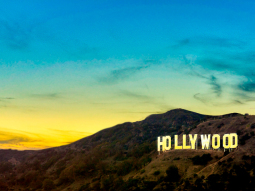 Los Angeles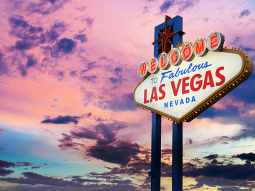 Las Vegas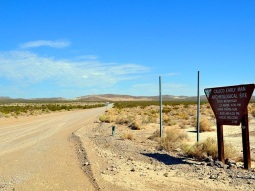 Barstow
Before we leave Las Vegas, we can't forget to visit M&M'S Las Vegas and Coca-Cola Store Las Vegas! You will have an in-depth tour of the two stores. You can also watch 3D movies in the sweet air! After bidding farewell to the casino, we will the Seven Magic Mountains. Finally, we will drive to Tanger Outlets in Barstow to enjoy some free-time shopping.
M&M'S Las Vegas
The M&M's Las Vegas store is a 28,000 square foot, four-level monument to the colorful fun of M&M's was the first store location ever. In just 2 minutes, guests can create their very own one-of-a-kind M&M's with the personal printer. Make sure to keep that sweet tooth satisfied with your favorite chocolate.
Coca-Cola Store Las Vegas
Welcome to the Coca-Cola Store Las Vegas! Make Coca-Cola Store part of your Las Vegas adventure and experience the world's most iconic beverage in such a unique and one-of-a-kind way!
FlyOver Las Vegas
Experience a Las Vegas ride like no other on the Las Vegas Boulevard! Feel the magic of flight through immersive, state-of-the-art technology that lets you dip, dive and glide over awe-inspiring landscapes without leaving The Strip. This is such an interesting adventure that takes you through volcanoes, glaciers, the West over vast prairies and towering peaks, and through electric urban spaces and so much more!
Seven Magic Mountains
Across the desert south of Las Vegas, Nevada, rises a large, colorful anomaly. Seven colossal stone forms defy gravity with their teetering formations. Mediating between geological formations and abstract compositions, Rondinone's Seven Magic Mountains consists of locally-sourced limestone boulders stacked vertically in groups ranging between three and six. Each stone boasts a different fluorescent color; each individual totem stands between thirty and thirty-five feet high. The artwork extends Rondinone's long-running interest in natural phenomena and their reformulation in art.
Things to Know

If you choose to leave the tour in Las Vegas, you will only be able to join the M&M'S and Coca-Cola Store, the remaining tour cannot be joined and no refund will be given.