Tour Tulum & Xel-Ha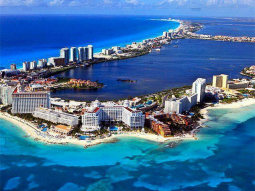 Cancun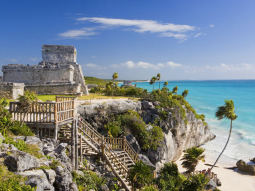 Tulum
Tulum
This opportunity will be guide by an expert. He would let you know from the begging to the end of the history of Tulum. Take as many pictures as you want in one of the main pyramid.
Xel-Ha is a park for all ages that awakens the sense of feeling heaven closer to you!!
Xel-Ha Top Activities:
[Inlet Exploration] A wonderful recreational area for swimming or snorkeling, Xel-Ha Inlet is not just water from the sea coming inland; it is also the mouth of several freshwater channels that are part of the world's largest underground river system.
[River Swim] A great place to swim, snorkel, or float downstream on an inner tube. The depth varies between 4.5 and 13 feet. The Yucatan Peninsula boasts some geographical features that keep rivers from forming on the surface.
[Childrens Playground] Xel-Ha offers a special place where the youngest adventurers live it up with the best experiences in this Natural Wonder.
[Scenic Lighthouse] The Scenic Lighthouse of Xel-Ha is a unique place from who's top you can admire spectacular landscapes, and to descend you can do it in the most fun way through one of four slides that end in a refreshing water landing.
[World of Adventure] As you go through the river, you'll find an amazing place full of entertainment where you can have fun with your friends, family or your partner.