IKON PASS BASE PASS, Covering 41 Global Skiing Destinations, Building Your Own Skiing World (with holiday blackout periods)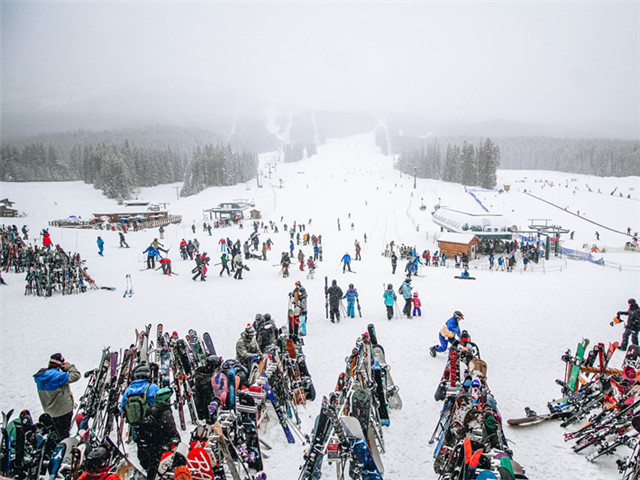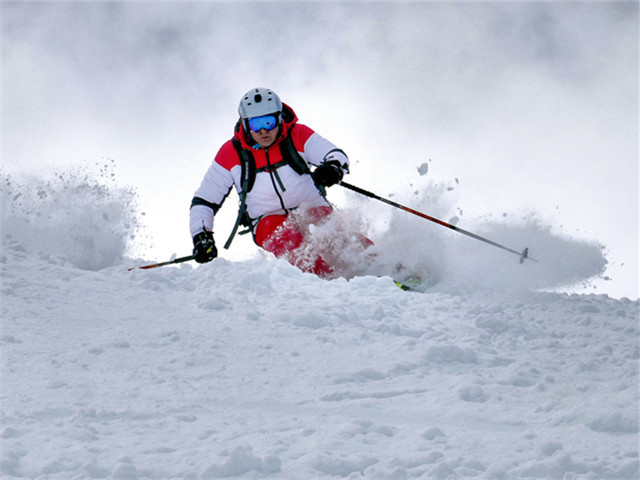 What To Expect
Overview
The Ikon Pass is the new standard in season passes, connecting the most iconic mountains in the world and delivering authentic, memorable snow adventures.
One single pass covering 41 skiing destinations located 7 countries of 5 continents. You can ski the world with only one pass. IKON PASS and IKON BASE PASS include the same 41 destinations. IKON BASE PASS has the limitation of blackout dates. However, if you don't plan to ski on big holidays, such as Christmas, IKON BASS PASS will be a great choice.
Customers with IKON PASS can let his/her friends and family members, up to 10 persons, enjoy special discount for many items and activities, such as ski lift, foods, beverage and equiment rental. (Discount rate and items depend on the selected destination.)
HOW TO USE:Once your order confirmed, we will send you confirmation email. When you arrive your selected destination, please go to the ticket window and show our confimation email together with your official ID, to exchange your printed IKON PASS. Please keep your printed IKON PASS safe. If your IKON PASS is lost, you need to re-exchange it with extra expense.
Packages
IKON BASE PASS
23+ years old please select Adult, 5-12 years old please select Child.
IKON BASE PASS Young Adult
13-22 years old please choose this package, select Adult when booking.
Adult

$639

Child

Same as Adult
IKON BASE PASS 4 and Under
4 years old and under please choose this package, select Adult when booking.
Adult

$49

Child

Same as Adult
Things to Know
Included/Exclude
Any personal expenses.
Any kinds of insurance.
Meet Up/Redemption Information
Location
Time
Address
Any included skiing destination

Every skiing destination has different opening date and closing date. Please confirm related information when making your plan.

Any business hours in the current season
Please go to the ticket window of your selected skiing destination to get your printed IKON BASE PASS, with official ID and confirmation email.
Booking and Confirmation Process
Due to high demand, inventory is mostly synchronous but sometimes not. Our consultant will check real time availability onsite and confirm seats.
You will receive your booking information instantly via email. In the event that you do not receive an email from us, please check your spam folder or notify us via email.
How To Use
Terms & Conditions
What is the cancellation policy?
Non-refundable reservations cannot be cancelled or modified once submitted.
What if you miss the appointed time or departure date?
Once the booking is confirmed, an absence or failure to show up on the scheduled date or time is a no-show. No refunds or reschedules will be issued for no-shows and late arrivals
Other important information
IKON PASS is only available for one season. Currently what we sell is 19/20 season IKON PASS. For Northern Hemisphere destinations, the valid season is 2019 season. For Southern Hemisphere destinations, the valid season is 2020 season.
Every season starts with the date destinations opening in this year and ends up with the date destinations closing next year. Different destination has different valid season. Please scan the official website of your prefered destination carefully before you leave.
Please check your health condition before you skiing. If you have any physical discomfort, we strongly suggested not skiing.
Please select the proper route based on your experience. If you haven't skied before, we recommend you take some lessons and find a professional coach. We and IKON PASS official are not responsible for any accidents and losses caused by personal reasons.
You can enjoy exclusive pass holder discounts on retail, food and beverage, and summer access.
Customers can only get their printed IKON PASS with confirmation email and official ID in North America destination. In other continent customers can only get temporary pass.