Indian Country Adventure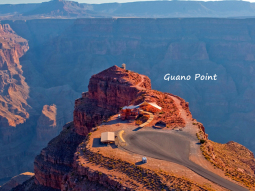 Guano Point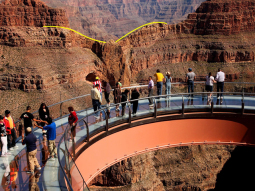 Eagle Point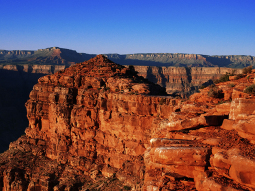 Grand Canyon West Rim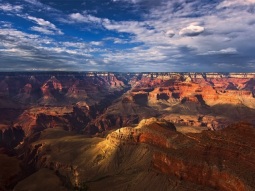 Grand Canyon National Park
The Indian Country Adventure takes guests on a spectacular Grand Canyon Airplane tour from Las Vegas to the Grand Canyon West Rim located within the Hualapai Nation. Your adventure begins with a 35-minute fixed-wing flight to the Grand Canyon. This airborne journey includes fantastic aerial sights of Lake Mead, the Hoover Dam, and the Colorado River along the way. Upon arrival to the West Rim, enjoy a complimentary hop-on/hop-off shuttle service for easy transportation between the various points of interest in the area. Two of the most scenic destinations at the West Rim are Eagle Point and Guano Point, both accessible on this tour.
Both of these incredible viewpoints offer the chance to marvel at the brilliant, two-billion-year-old canyon walls. Eagle Point is also home to the world-renowned Skywalk bridge and a Native American cultural village. Here, guests can explore various exhibits as well as ancient dwellings of many area tribes. A meal is provided and can be enjoyed during your visit at the Grand Canyon West. Return via airplane to our Las Vegas terminal and prepare for complimentary transport back to your hotel.
Sample Itinerary:
•Tour Duration: Approximately 7 hours hotel-to-hotel
•Flight Duration:Approximately 70 minutes
•Hotel Pick-Up: Passengers are picked up from most major Las Vegas hotels.
•Check-In: Upon arrival, check in at our private air tour terminal.
•Flight : An approximate 35-minute flight to Grand Canyon West
•Self-Guided Tour: Approximately 4 hours spent at the Grand Canyon
•Meal :A meal is provided to be enjoyed at your convenience during your Grand Canyon visit.
•Return Flight & Hotel Transfers: An approximate 35-minute flight back to the terminal. Upon return, you will board a motorcoach for transport to your hotel.