Grand Canyon National Park (Tour Duration: Approximately 9.5 hours)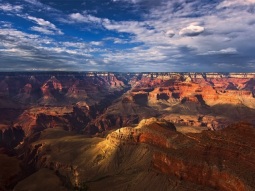 Grand Canyon National Park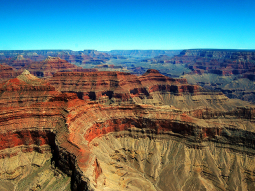 Grand Canyon South Rim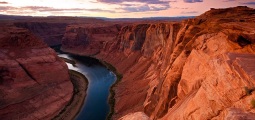 Colorado River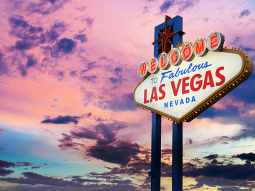 Las Vegas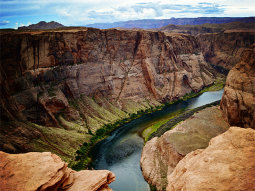 Grand Canyon
An exciting helicopter tour staring with fly over the Mojave Desert, Hoover Dam, Bypass Bridge and Lake Mead, The ever-changing landscape will amaze you as the Grand Canyon itself comes into view! After about 65 minutes on the plane, you land at Grand Canyon National Park Airport to transition to the next part of your day's adventure. The vastness and complexity of the Grand Canyon is truly best appreciated by flying over it, but airplane and helicopter experiences offer such different perspectives. You'll appreciate it even more by doing both.
You'll fly over the Dragon Corridor, one of the deepest and widest parts areas of the canyon, seeing all the way down to the Colorado River. You'll pass over Grand Canyon's higher, more densely forested North Rim before landing back at the airport. You'll rejoin the rest of your tour group inside historic Grand Canyon Village, where you'll have time to stroll along the canyon rim to explore the fantastic view at the stops of Bright Angle Lodge and Mather Point, receive a box lunch and plenty of time to hike along the canyon rim, exploring local shops and antique buildings.
Then back on the plane and heading back to Boulder City and shuttling back to your Las Vegas hotel.
Detailed Itinerary:
Tour Duration:Approximately 9.5 hours, the tour duration time is inclusive of hotel pick-up and drop-off.
Flight duration: Approximately 2 hours and 20 minutes.
Stop at Grand Canyon: Approximately 3 hours
Flight Check-in: Clients arrive at Boulder Terminal for check-in. All passengers 18 years of age and older must present a government-issued photo ID.
Flight time: To the Grand Canyon National Park airport is approximately 1 hour and 10 minutes each way. Enjoy the scenic route flying over Hoover Dam, Lake Mead and the Colorado River
Arrive and pick-up service: Arrive at the Grand Canyon airport. Transfer by motor coach/van to Grand Canyon National Park. Stop at one scenic lookout point.
Tour in Grand National Park: Visit the two most popular scenic spots, each taking about 20-30 minutes to explore and take photos.
Meal: A box meal will be provided to enjoy during your exploration of the Grand Canyon.
Return: Return to Grand Canyon Airport taking about an hour and 10 minutes.
Upon arrival, check in at the shuttle bus information desk for a ride back to your hotel