Grand Canyon National Park South Rim (14 hours from pick-up to drop-off)
Please check Pick-Up Location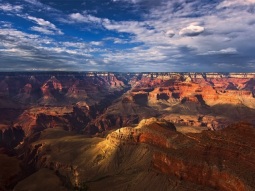 Grand Canyon National Park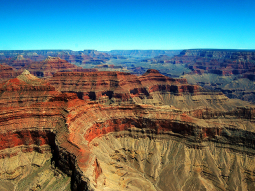 Grand Canyon South Rim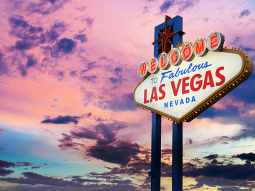 Las Vegas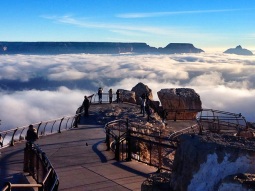 Mather Point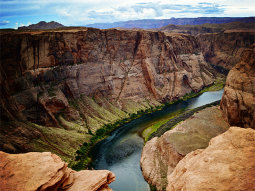 Grand Canyon
One of our most popular tours, let us take you to explore Grand Canyon National Park South Rim, one of the Seven Wonders of the World, located right here in America! Our luxury bus will pick you up at several designated casino hotels, even right off the strip. On the way, we will drive pass by Boulder City and travel across the famed Hoover Dam before entering the vast desert. Before reaching the park, our guide will ensure you are prepared and informed of how to best plan your visit in Grand Canyon National Park. Upon entering the South Rim national park, you will have more than 3 hours to fully explore the great nature all by yourself.
The Grand Canyon runs 277 mile long, 18 mile wide, and a mile deep. It was sculpted by many years of natural weathering, primarily water and wind. The landscape and scenery remains breathtakingly beautiful and majestic, where description will only fail to do it justice. One must see it to believe it! Finally, start wrapping up the tour and return to Vegas, where we will drop you right off at the casino hotels of your choice.
Sample Itinerary:
04:45am: Hotel pickups
10:00am: Arrive Grand Canyon National Park South Rim, be sure to visit Mather Point and Bright Angel Point.
13:00pm: Prepare for return to Las Vegas
18:30pm: Arrive Las Vegas
Things to Know

Tour itinerary is for reference only, tour guide has the right to adjust the schedule based on actuation situation that day.