Grand Canyon National Park South Rim (14 hours from pick-up to drop-off)
Please check Pick-Up Location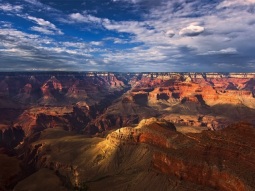 Grand Canyon National Park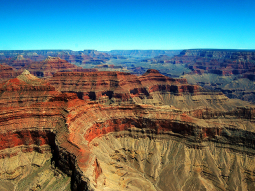 Grand Canyon South Rim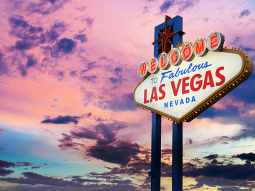 Las Vegas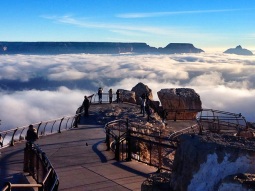 Mather Point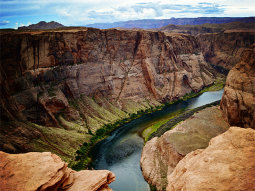 Grand Canyon
Spend a day away from the hustle and bustle of Las Vegas aboard one of our luxury bus tours to experience the raw and natural beauty of the Grand Canyon South Rim. Words and even pictures cannot fully describe this stunning gift of nature. First photographed by Timothy O'Sullivan in 1871, we continue trying to capture the beauty of this geological wonder, but nothing compares to seeing the Grand Canyon in person.
Your day will start shortly after completing hotel pickups around the Las Vegas Strip departing directly from Las Vegas to the Grand Canyon South Rim. En route to the Grand Canyon, your tour guide will provide you with an expert narration of the area's most historical and interesting facts about the Spanish explorers, numerous native cultures, and the early Western Settlers of northern Arizona.
A stop is provided at the exclusive Grand Canyon Visitors Center, where you can enjoy lunch and do some souvenir shopping before heading into the Grand Canyon National Park. Upon arrival in the Grand Canyon National Park, prepare for a spectacular experience that you and your family will not soon forget! Enjoy free time at Mather Point to explore the trails lining the canyon's edge or to simply take in the amazing sights of the Grand Canyon. Heading deeper into the National Park, we will stop for more sightseeing time at Bright Angel Lodge, one of the original hotel destinations at the Grand Canyon South Rim located directly on the edge of the Grand Canyon itself.
Enjoy a quick stop on the return for dinner at a fast-food restaurant in Kingman Arizona prior to returning to Las Vegas, the meal at this stop is not included in the cost of the tour.
Things to Know

Tour itinerary is for reference only, tour guide has the right to adjust the schedule based on actuation situation that day.