Las Vegas - Hoover Dam
please check the meeting point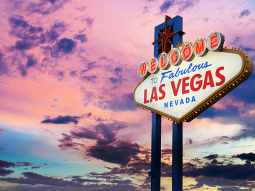 Las Vegas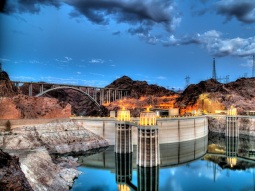 Hoover Dam
[Hoover Dam Half Day Tour]
The bus will go to your hotel then head towards the Hoover Dam in 30 minutes. The Dam is in the Black Canyon of Colorado River, on the border of Arizona and Nevada.
The Hoover Dam was constructed during the Great Depression. Over 16,000 workers went to the 'Black Canyon' with their families. It took five years to finish this dam, and it was recognized as one of the seven contemporary architecture miracles by ASCE 1994.
Once you arrive at the dam, you will have a full two hours to see the theater, exhibit rooms, observation deck as well as the Visitor's Center and the museum. Or you can spend your time talking across the dam to the Arizona side exploring the many works of art along the way. The photo opportunities are endless. Snacks and cool drinks are available for purchase in the gift shop. Also, there is the optional government discovery tour offered by the dam personnel which takes you on an elevator to the generator room. Tickets may be purchased at the dam.
[ Hoover Dam Bus Tour + Grand Canyon Heli Adventure with Landing]
Enjoy a half day tour of the Hoover Dam and a Grand Canyon Helicopter Adventure with landing along the Colorado River.
After the Hoover Dam tour, guests will be taken to their Helicopter tour, on the Arizona side of the Colorado River.
***********************
[SAMPLE ITINERARY]
Tour Duration: 5 hours approximately
07:15am- 08:00am: hotel pickups
08:45am: Arrive at Hoover Dam. Guests will be driven to the Arizona side of the dam with a chance for views of the dam and Lake Mead. Next, guests will be taken to the parking garage for access to the top of the dam and the visitor center
10:35am: board at Hoover Dam parking garage
10:45am: Stop at Mike O'Callaghan/Pat Tillman Memorial Bridge, oppertunity and time provided for photos and a walk on the bridge overlooking Hoover Dam
11:15am: Depart Hoover Dam
12:00pm: Arrive at 1st hotel drop-off
***ONLY FOR ADD HELI TOUR ****
Departure Terminal: 20606 US-93, White Hills, AZ 86445
Tour Duration: 3 hours approximately
12:00pm: Grand Canyon Helicopter Flight Lift Off
14:00pm: Guests depart for Las Vegas
15:00pm: Arrive Las Vegas for Hotel drop off