Las Vegas→Grand Canyon West Rim
Please refer to "Pickup Locations"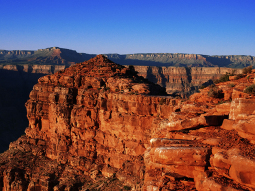 Grand Canyon West Rim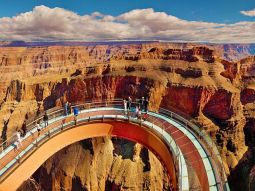 Grand Canyon Skywalk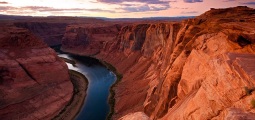 Colorado River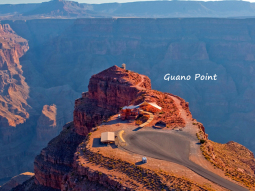 Guano Point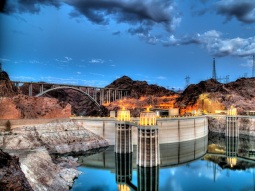 Hoover Dam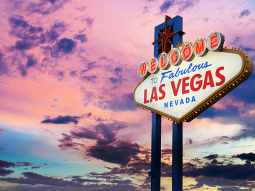 Las Vegas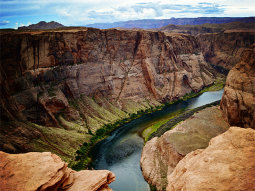 Grand Canyon
Enjoy a day tour with spectacular Grand Canyon views at Grand Canyon West, located on the Hualapai Reservation. Also enjoy a photo stop for views of famous Hoover Dam on the way back to Las Vegas. See famous Joshua Trees, and possibly Nevada's Bighorn Sheep.
Tour Overview:
Enjoy the spectacular Grand Canyon, one of the Seven Natural Wonders of the Earth on a comfortable day trip from Las Vegas. You tour will depart in the morning and you will travel through the Mojave Desert, and see Arizona Joshua Tree Forest. Continue to the Hualapai Reservation to enjoy amazing views of the Grand Canyon. Visit Eagle Point for memorable views and legends of the land. Guano Point, located at a great bend in the Grand Canyon, offers a 360 degree panoramic vantage point of the entire West Rim that stands on a high slope. The view overlooks the calm flow of the Colorado River deep in the North, underneath towering, multi-colored layers in the canyon wall. Also, on the way back to Las Vegas, enjoy a photo stop overlooking famous Hoover Dam.
Sample Itinerary:
You will depart in the morning from Las Vegas, crossing the Colorado River and through the Mojave Desert
Make a brief stop at Arizona Joshua Tree Forest for photos of these unique trees
Approximately two and a half hours later, you will arrive at Grand Canyon West, located within the Hualapai Reservation
Experience the various areas of Grand Canyon West for approximately three hours
Enjoy views of Eagle Point, with the eagle's shape along the spine of the canyon ridge
Explore the area around Guano Point, a breathtaking pinnacle offering views in all directions
Visit the displays of Native American dwellings and cultural exhibits
Depart the Grand Canyon, stopping on the return trip at the Mike O'Callaghan--Pat Tillman Memorial Bridge, and walk up the pedestrian walkway, overlooking the Hoover Dam and the Colorado River.
Make a brief stop at Hemenway Park in Boulder City to possibly catch a glimpse of the local Bighorn Sheep
Continue on, for your return back to Las Vegas.
Back to Las Vegas around 18:30
Things to Know

The itinerary is for reference only, and the tour guide has the right to make adjustments according to the actual situation of the day.