Day 1: Los Angeles → Seven Magic Mountains → Las Vegas
Please see detailed pickup and starting point information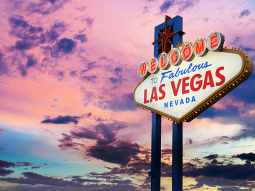 Las Vegas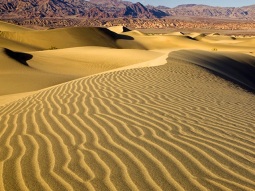 Mojave Desert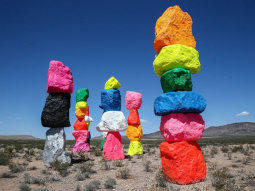 Seven Magic Mountains
In the morning we will travel along Interstate 15 freeway, passing through the largest desert in North America: Mojave Desert. We will visit the Seven Magic Mountains. In the afternoon we will check in at Stratosphere Hotel Casino in Las Vegas. At night you may join our exciting Las Vegas "night tour" at your own cost. 
Seven Magic Mountains
Renowned Swiss artist Ugo Rondinone's colorful large-scale, public artwork Seven Magic Mountains is a two-year exhibition located in the desert outside of Las Vegas, Nevada, featuring seven thirty to thirty-five-foot high dayglow totems comprised of painted, locally-sourced boulders.
Mojave Desert
Largest desert in North America, crossing four states. On the way you will see the unique Joshua trees as well as the Pacific Railroad serving as the economic vein that connects the East Coast to the West Coast. You will also pass by the mysterious "Ghost Town" during the Gold Rush era and the world's largest solar electric power plant invested by Google.
Las Vegas Night Tour
Entire trip will be lead by our tour guide. You will visit Venetian Hotel & Casino's indoor "sky dome", San Marcos Square, and man-made water canals. Next you will view the "volcano eruption" show in front of Mirage Hotel & Casino. Next you will watch the giant music fountain in front of the Bellagio and admire the world's largest glassworks. Walking through the famous LINQ Commercial Street, tasting a variety of local snacks along the way, and finally arrived in the world's highest High Roller. Entire night tour lasts four hours.
The Strat Hotel or similar