Day 2: South Rim Grand Canyon → East Rim Grand Canyon → Horseshoe Bend → Page
On the designated pick-up area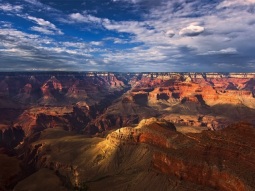 Grand Canyon National Park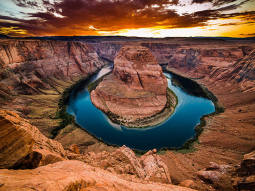 Horseshoe Bend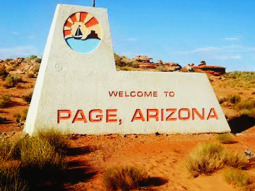 City of Page
Welcome to Arizona, known as the Grand Canyon state and originally part of the Spaniard and Mexican territories, received its statehood in 1912! Let us begin and see what we will get to explore today and what this gorgeous state must truly offer! We will take a helicopter ride across the Grand Canyon. Following, we will explore the South and East Rim of the Grand Canyon! Finally, we will visit the magnificent Horseshoe Bend and then head over to Page, AZ. 
Grand Canyon National Park
Grand Canyon National Park, located in northwestern Arizona, is the 15th site in the United States to have been named as a national park. The park's central feature is the Grand Canyon, a gorge of the Colorado River, which is often considered one of the Wonders of the World. The park, which covers 1,217,262 acres of unincorporated area in Coconino and Mohave counties, received more than six million recreational visitors in 2017, which is the second highest count of all American national parks after Great Smoky Mountains National Park. The Grand Canyon was designated a World Heritage Site by UNESCO in 1979.
Horseshoe Bend
Horseshoe Bend has been featured as a landmark for Glen Canyon National Recreation Area, Grand Canyon National Park, the Cities of Page AZ, Kanab UT, St George UT, and the Navajo Nation. Boundary lines are very close in some places. About nine miles downstream is where Grand Canyon National Park begins. A social media darling, Horseshoe Bend has become one of the most recognized and visited places in Glen Canyon National Recreation Area.
Hampton Inn Lake Powell Page or similar