Half Day Tour from Page Arizona
See pick-up point information for details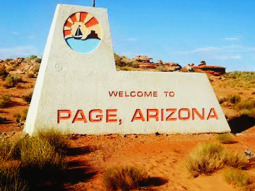 City of Page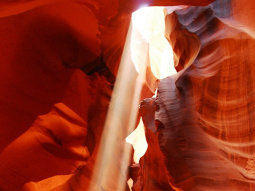 Upper Antelope Canyon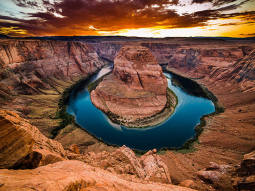 Horseshoe Bend
Tour Itinerary
- Pick up at meeting point from Page, Arizona
- Sightsee Horseshoe Bend (1 hour)
- Visit Upper Antelope Canyon (1-2 hour)
(Entering the antelope canyon time may change according to the tour guide, please be advised)
- Drop off at meeting point in Page, Arizona
*Please be advised. Itinerary schedule may change or adjusted according to the tour guide.
Tour Duration: 4 Hours
Visit the most famous photography spots in the world, U-shaped Horseshoe Bend and Upper Antelope Canyon in Page, Arizona
Attraction #1 – Horseshoe Bend:Horseshoe Bend is the meander of the Colorado River, located near the town of Page, Arizona, named after its Horseshoe shape. The stark contrast between the red cliffs and verdant river makes for a once in a lifetime view. Many come to see the Horseshoe Bend and overlook 42,000 feet on the Bend via the steep cliff above the meander.
Attraction #2 – Upper Antelope Canyon: Experience breathtaking Upper Antelope Canyon. Known to the Navajo as "the place where water runs through rocks," this spectacular slot canyon features some of the most awe-inspiring geological formations ever created by nature.
Be sure to bring your camera because you will not want to miss out some of the most breathtaking views of Upper Antelope Canyon slot.
What to bring
- Closed-Toed Shoes
- Sunscreen
- Hat
- Jacket for cold weathers