1-Day Washington Tour
Assemble at a designated place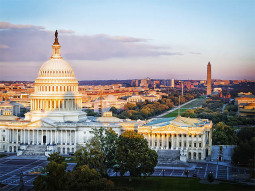 Washington DC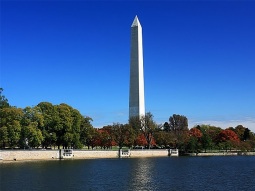 Washington Monument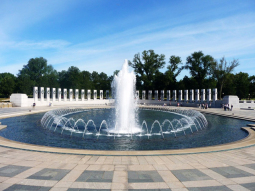 National World War II Monument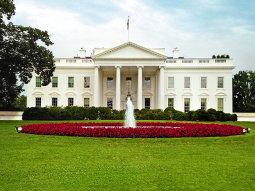 White House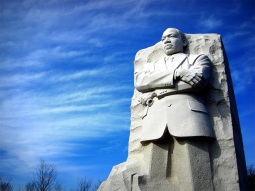 Martin Luther King Jr Memorial
DC in a Day includes all of the must-see stops in the Nation's Capital. There is no better way to see D.C.! This is a full-day, nine-hour tour, meant to provide guests with a comprehensive, narrative experience of the city's monuments and memorials. This includes both a guided tour while riding an open-top double decker (we reserve the right to modify any closed-top motor coach as necessary), as well as personal, on-your-own time at each location to visit and learn directly.
DC in a Day
When you have one day in this historic city, it can be hard to think of where to start to fit in all the sightseeing possible. With Gray Line, one day is all you need to see more sights than you would ever have thought possible.
What can you see on this Tour?
Starting at 9 am, this tour begins at Union Station – which is a historic structure in its own right. This station was built back in 1907 and has stood much unchanged in the years since, despite a few technological improvements.
The first part of the tour will take you to the U.S. Capitol Building, which is where some of the most important decisions involving the United States are made. This is the legislative portion of the government, in which bills are passed and motions voted on. It's a brilliant place to learn about how laws are made and where the government comes together to make huge changes to American life. The building gives visitors the perfect mix of education and architecture in one place. As the building is closed to the public on Sunday, if you choose to take our tour on this day, you get to go to either the Smithsonian Air and Space Museum or the Smithsonian Museum of American History. These are some of the world's most well-known museums.
We will also go to the White House, where you'll have the chance to take a couple of memorable photographs (public tours are no longer permitted --- you must request a tour through your local congressman or senator). We'll also check in at the White House Visitors Center while there and get closer to the building itself. The next stop on our tour will take us to the World War II Memorial, which is located on the National Mall. This monument to those that lost their lives in the war is huge and there are columns with wreaths that each represent a state. The most chilling part of this monument are the 4,048 golden stars, each one of which mark 100 Americans who gave their lives during this war.
The National Mall is filled with some of the most famous sights that this city has to offer, such as the Reflecting Pool and Lincoln Memorial. Visitors will have the chance to see these sights alongside many others like the Dr. Martin Luther King, Jr. Memorial, Vietnam Veterans Memorial Wall and Iwo Jima Memorial. To top this tour off, you'll also see a variety of sights from the comfort of our motor coach – which is driven by an experienced, licensed driver guide. Catch a glimpse of the FBI Building, National Archives and Washington Monument.
Why should you go on this Tour?
If you want to spend a day in the city with our fantastic, licensed driver guides, then this is the tour that you should be on. The experience is a combination of historical narrative by the driver guide and on-your-own exploration at all of these stops. We combine so many sites into just one day, making for an action packed experience. You'll see everything from the White House to the Lincoln Memorial, with plenty of time to take photographs.
Things to Know

Starting Time: 09:00, Ending Time: 18:00, Duration: 9 hours