Amtrak Coast Starlight (60 mins, ticket included, no tour guide during the trip) → Pier Santa Barbara (90 mins) → Superior Court Of California (60 mins) → Old Mission Santa Barbara (outside visit, 40 mins) → Los Angeles
Refer to the pick-up point information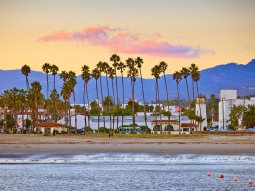 Santa Barbara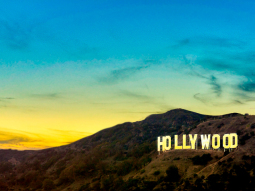 Los Angeles
Today, we will depart from Oxnard Railway Station and ride the Coast Starlight train to Santa Barbara! Here, you can enjoy the stunning coastline views along the way. Upon reaching our destination in Santa Barbara, we will enjoy a lovely lunch and explore the true beauty of Santa Barbara.
Amtrak Coast Starlight
Enjoy an unforgettable Coast Starlight Ride by Amtrack, widely regarded the most spectacular ride of all train routes! Sightseeing train rides are becoming more and more popular in America, a great way to experience the beauty of the country. Seats are very spacious and comfortable, the Coast Starlight links the greatest cities on the West Coast. The scenery along the route is unsurpassed. The dramatic snow-covered peaks of the Cascade Range and Mountains, lush forests, fertile valleys provide a stunning backdrop for your journey!
Pier Santa Barbara
You can stroll on the beach and trestle here on Pier Santa Barbara! The charming scenic views and sea breeze will instantly give you a sense of tranquility and relaxation.
Superior Court Of California
The current Santa Barbara County Courthouse was completed in 1929. This Spanish Colonial Revival style courthouse was designed by William Mooser III. It was added to the National Register of Historic Places in 1981 and named a California Historical Landmark in 2003.
Old Mission Santa Barbara
The Old Mission Santa Barbara is the oldest existing building in Santa Barbara. It includes the Santa Barbara church, museum, and garden. Built by the Spanish in 1786 for missionary purposes, it is a well-preserved monastery that is still in use today. The Santa Barbara Old Mission is one of the top ten cathedrals in California and one of the greatest treasures of Santa Barbara. The Old Mission Santa Barbara displays great Spanish architecture, exclusive history, and demonstrates an important religious significance, making this such a unique landmark in Santa Barbara!