Joshua Tree National Park (include ticket, 3 hours) → Richard Nixon Presidential Library and Museum (include ticket, 60 mins) → Los Angeles
Refer to the pick-up point information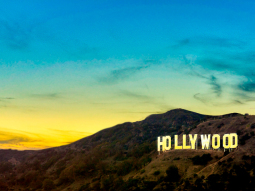 Los Angeles
Today, we will head to Joshua Tree National Park and Richard Nixon Presidential Library and Museum. You will have a wonderful trip and have a nice memory.
Joshua Tree National Park
Two distinct desert ecosystems, the Mojave and the Colorado, come together in Joshua Tree National Park. A fascinating variety of plants and animals make their homes in a land sculpted by strong winds and occasional torrents of rain. Dark night skies, a rich cultural history, and surreal geologic features add to the wonder of this vast wilderness in southern California.
Richard Nixon Presidential Library and Museum
Richard Nixon's Presidency is one of the most exhaustively documented administrations in American history. The Nixon Presidential Materials Collection contains approximately 46 million pages of documents, 3,700 hours of recorded Presidential conversations known as the "White House Tapes", 4,000 separate recordings of broadcast video, nearly 4,500 audio recordings, 300,000 still photographs, two million feet of film, and more than 35,000 State and Public Gifts.