San Francisco Downtown Sighseeing
Please see detailed pickup and starting point information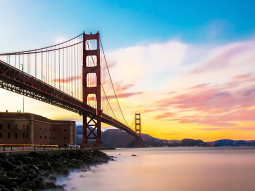 San Francisco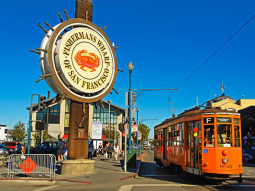 Fishermans Wharf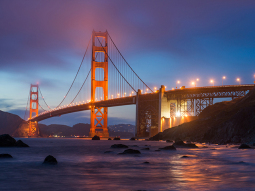 The Golden Gate Bridge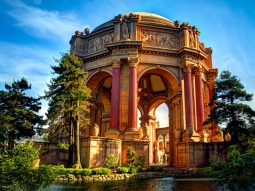 Palace of Fine Arts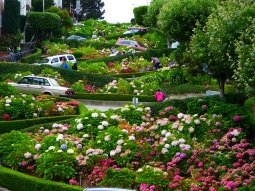 Lombard Street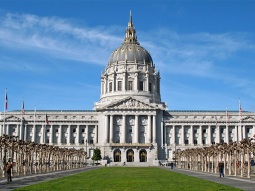 San Francisco City Hall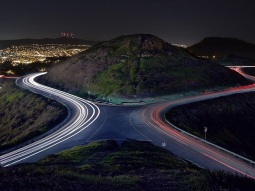 Twin Peaks
San Francisco is a popular tourist destination and is known for its cool summers, fog, steep rolling hills and its phenomenal landmarks! The top landmarks that you must visit include the Golden Gate Bridge, Lombard Street, Twin Peaks, Fisherman's Wharf, and its Chinatown district.
Itinerary:
Golden Gate Bridge (45 mins) → Palace of Fine Art (30 mins) → Lombard Street (45 mins) → Fisherman's Wharf (2.5 hours, optional for Bay Cruise) → San Francisco In-depth Tour
San Francisco In-depth Tour detail: Cathedral of Saint Mary of the Assumption (30 mins) → Civic Center (40 mins) → Twin Peaks (25 mins) → Treasure Island (pass by)
Golden Gate Bridge
The iconic arches of San Francisco, California's Golden Gate Bridge are known the world over as a symbol of California and the San Francisco Bay area. From movies to postcards, the Golden Gate Bridge is an American icon.
San Francisco Fisherman's Wharf
This San Francisco neighborhood is a popular tourist area due to its lovely scenery and abundance of shops, restaurants, museums, and other attractions. The area also hosts several annual events, such as a July 4th fireworks show.
Lombard Street
Known as the "Crookedest Street in the World," Lombard Street is one of San Francisco's most popular landmarks. Every year, millions of visitors walk or drive down its eight sharp hairpin turns. Surrounded by Russian Hill mansions and perfectly manicured landscaping and flowers, it is also one of the city's most scenic streets. Take a spectacular photo at the bottom looking up or enjoy the breathtaking view from the top looking out onto the San Francisco Bay, the Bay Bridge and Coit Tower.
Civic Center
The Civic Center area is the center of government in San Francisco. Its features two large plazas, and its main attraction is the San Francisco City Hall. The Hall has a recognizable gold-outlined dome, the fifth-largest in the world.
Twin Peaks
At 922 feet in elevation, Twin Peaks is second only to Mt. Davidson in height, offers spectacular views of the Bay Area, and is a world-famous tourist attraction. Originally called "Los Pechos de la Choca" (Breasts of the Maiden) by early Spanish settlers, these two adjacent peaks provide postcard views and a treasure trove of animal and plant diversity. Most visitors to Twin Peaks drive (or take a tourist bus), walk or bike to the north peak parking lot to enjoy 180-degree views of the Bay Area.
San Francisco Chinatown
San Francisco's incredibly famous Chinatown neighborhood in the oldest Chinatown in North America and the largest Chinese community outside of Asia. Established in 1848, this once-small enclave has grown to over 100,000 residents and draws tons of tourists annually.