San Francisco → Yosemite National Park
selected San Francisco hotels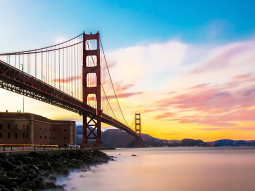 San Francisco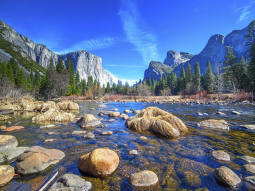 Yosemite National Park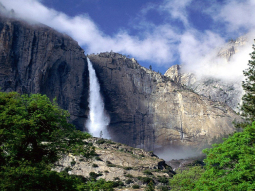 Yosemite Waterfall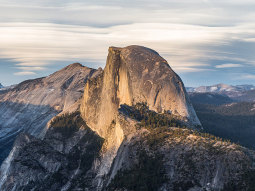 Half Dome
One of the great natural wonders of the world, Yosemite National Park and its spectacular valley have an unforgettable impact on everyone who visits. Travel from San Francisco through California's agricultural Central Valley and into the Sierra Foothills where 49ers panned for gold. Follow the beautiful Merced River to the majestic Sierra Nevada Mountains. Glaciers cut through these mountains forming the spectacular granite monuments you will see throughout the park, including breath taking waterfalls and Half Dome.
Roundtrip Full Day: 7am-9:00pm (approximately 14 hours)
One-way from SF to Yosemite: 7:00am-12:30pm (approximate arrival time in Yosemite Valley)
One-way from Yosemite to SF: 4:30pm-9:00pm (approximate arrival time to SF)
Things to Know

Duration:Approximately 13.5 hours.