American Museum of Natural History Admission Ticket with Optional Upgrades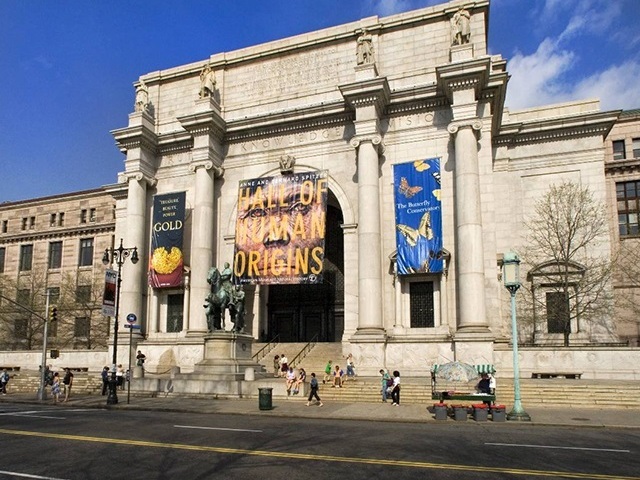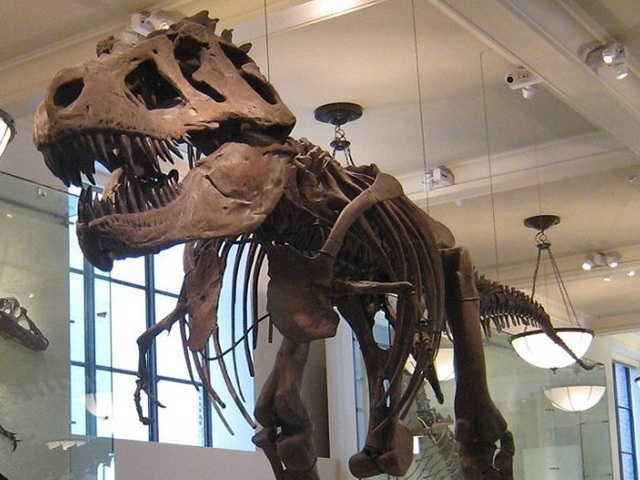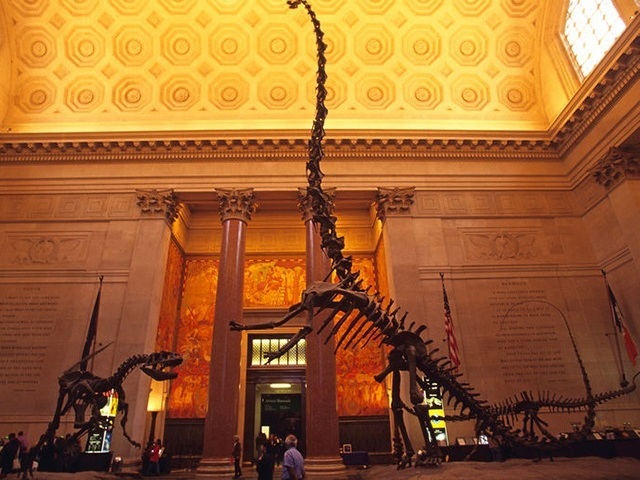 What To Expect
Overview
The American Museum of Natural History is one of the largest and interactive museums in the world. It s also one of the world s most important scientific and cultural institutions, with more than 32 million specimens and artifacts exhibited in 45 Museum Halls of the permanent.
In the Milstein Hall of Ocean Life, more than 750 sea creatures are exhibited, including the 94-foot-long, 21,000-pound model of a blue whale suspended from the ceiling, which is also visitors' favorite.
In the Arthur Ross Hall of Meteorites you will see over 130 scientifically significant meteorites to learn how the Sun and planets formed.
Explore series of fassil halls, especially the dinosaur hall that exhibits the largest collection of dinosaur fossils in the world.
Learn about the evolutionary story of the human family and travel the world in the Human Origins and Cultural Halls, with halls examining the cultures of Asia, Africa, North and South America and the Pacific.
Upgrade the general admission to Super Saver ticket to cover all entry to special exhibits, IMAX film and the Hayden Planetarium Space Show
The Secret World of Elephants.
The Secret World of Elephants exhibition reveals new science about both ancient and modern elephants, including elephants' extraordinary minds and senses, why they're essential to the health of their ecosystems, and inspiring efforts to overcome threats to their survival.
Activities You May Also Like
Packages
General Admission Ticket
General + One special exhibition
Choose one of the following three exhibitions: Sharks, Worlds Beyond Earth, Giant-Screen Nature Film, Elephants.
Options
Notes
Please present your voucher along with your reservation confirmation email from the American Museum of Natural History. Please have both materials ready for processing upon arrival.
I agree that after booking need to reserve a date and time through the website
https://tickets.amnh.org/select/ [Select Corporate Members]
Things to Know
Included/Exclude
General admission
Access to permanent exhibits
Special Exhibits (Not included if not purchased)
Food and drinks
Transportation.
Meet Up/Redemption Information
Location
Time
Address
The American Museum of Natural History

Time slots available from 10 am to 4 pm,Availability will continue to be updated, Please refer to the official announcement.

10:00-17:30
Central Park West at 79th Street, New York, NY 10024-5192
Booking and Confirmation Process
Booking normally confirmed within 5 minutes if available. In the unlikely event that the inventory runs out, we will send you a cancellation notice and a full refund will be issued shortly. Please check your email.
You will receive your booking information instantly via email. In the event that you do not receive an email from us, please check your spam folder or notify us via email.
How To Use
Terms & Conditions
What is the cancellation policy?
Non-refundable reservations cannot be cancelled or modified once submitted.
What if you miss the appointed time or departure date?
Once the booking is confirmed, an absence or failure to show up on the scheduled date or time is a no-show. No refunds or reschedules will be issued for no-shows and late arrivals
Other important information
Facial coverings are strongly recommended for all visitors ages 2 and up.
The best time to visit the museum is before noon on weekends when it's least crowded.
Once you place your order, our system will confirm it immediately and there is no cancellation and modification. The ticket is valid in the whole year before you use.
No photography will be allowed in space theater.
You can easily lose track of time in the massive American Museum of Natural History. It's possible to spend an entire day here and still not see everything there is to see! Give yourself as much time as you can and check out exhibits online beforehand to plan out an itinerary.
New York, New Jersey, and Connecticut residents (with ID): The amount you pay for General Admission only is up to you.
Reviews Scores