Full Day Water Activity fun
Please see detailed pickup and starting point information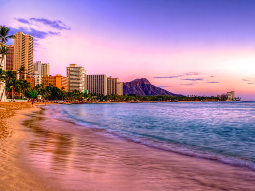 Honolulu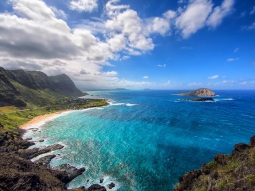 Oahu Island
Sail a catamaran: Watch the Hawaii coast along the way
Jetski: Ride the wind and waves, speed, and scenery let you in one hand
Banana ride: With the shape of a canoe, with an interesting sitting, the sea is at its feet!
Bumper Tube Ride: Change the way to experience wave dancing
Turtle Watching: Take you to the famous Hawaii sea turtle
Canoe: Experience the traditional mode of transportation in Hawaii
Snorkeling: Beautiful coral reefs, colorful tropical fish surprise you again and again
Windsurfing: The unique charm of the wind sailing challenge
Water Volleyball: Challenge the fun of playing volleyball in the water
About 17:00 to arrive at District Hotel in Waikiki
Things to Know

Jetski riders under the ages of 16 will be accompanied by either parent. Child snorkelers and Banana Boat riders should be at least 7 years old and accompanied by either parent.