Grand Canyon South Rim
Please refer the pick-up point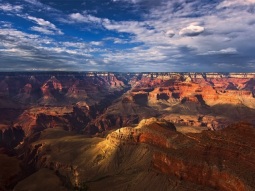 Grand Canyon National Park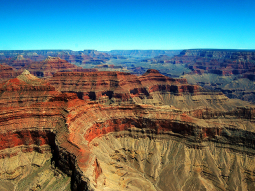 Grand Canyon South Rim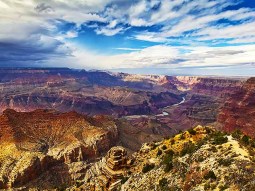 Arizona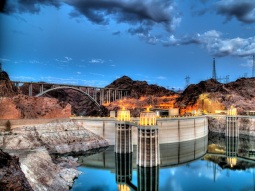 Hoover Dam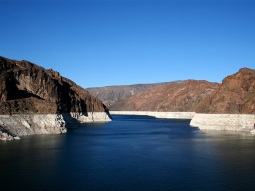 Mead Lake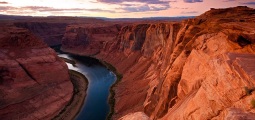 Colorado River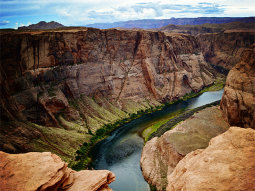 Grand Canyon
Your ultimate Grand Canyon air and land tour begins with a 40-minute flight to the Grand Canyon South Rim aboard a Beechcraft 1900D aircraft.
Once you land your excursion will begin with a seat on our state-of-the-art ECO-Star helicopter for an amazing 25-minute breathtaking helicopter experience over the Grand Canyon. As you soar above this natural wonder you will see beautiful scenery from the Tower of Ra, Kaibab National Forest and the mighty Colorado River.
Your journey will conclude with transportation into the Grand Canyon National Park to enjoy the awe-inspiring vistas, panoramic overlooks and trails that can only be accessed from inside the park. A gourmet box lunch will be served as you absorb the magnificence of the Grand Canyon and capture memories to last a lifetime.
Sample Tour Itinerary :
(All times are approximate and are based on a number of factors, including hotel, number of pick-ups, and traffic.)
06:30am — Pick-up at hotel
07:15am — Check-in at the South Las Vegas terminal
08:00am — Airplane flight departure
08:50 am — Arrive at Grand Canyon Airport
09:00 am — Helicopter flight
09:50 am — Depart by shuttle into park
10:10 am to 10:30 am (depending on lines getting into national park) Arrive at Bright Angel Lodge. Enjoy the scenic outlooks, historic lodges, hiking trails, and visitor center. Find a quiet spot to enjoy your boxed lunch
11:45 am — Return by shuttle to the Grand Canyon Airport
12:15pm — Airplane flight back to South Las Vegas
1:05pm — Arrive at South Las Vegas Executive Airport
1:50pm — Back to hotel
Tour Duration: Approximately 7.5 hours, the tour duration time is inclusive of hotel pick-up and drop-off
Aircraft Type: Airplane & Helicopter
Max. Capacity: 6pax
Max. Passenger weight: 300 lbs. (136 kg)
Terminal: Henderson Executive Airport Terminal: 1620 Jet Stream Drive
Tour Duration: Approximately 7.5 hours, the tour duration time is inclusive of hotel pick-up and drop-off